Buerkle Gets MACNY PAC Endorsement
by Kevin Tampone of the CNY Business Journal
10/31/2012 12:17:00 PM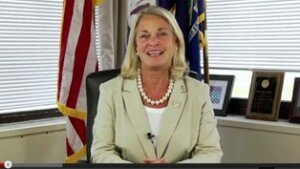 SYRACUSE — MANUPAC, the political action committee of the Manufacturers Association of Central New York, Inc., endorsed Republican U.S. Rep. Ann Marie Buerkle for re-election in her race against Democrat Dan Maffei.
Buerkle defeated Maffei for the seat in 2010 by 648 votes. They're competing in the newly drawn 24th Congressional District, which includes much of the greater Syracuse area. MANUPAC issued a joint statement on the endorsement with the U.S. Chamber of Commerce, which is also backing Buerkle.
"This congressional race has given us a unique opportunity to evaluate two candidates as our congressional representative during their different terms in office," Randy Wolken, MACNY president said in a news release. "This, coupled with the platforms set forth by all the candidates allowed us to see who would best serve this region in Washington, with an agenda best suited for the needs of our region's manufacturing and business community.
"The past two years, Ann Marie has exemplified a pro-jobs and pro-business representative and has voted in favor of many of the pieces of legislation that are critical to foster growth and a better business climate for manufacturers."
MACNY represents more than 330 companies in a 19-county region of upstate New York.
Contact Tampone at